See what clients have to say:
LEARN HOW TO MANIFEST THE QUANTUM LIFE
The Quantum Life Formula™ Program changes the ENTIRE experience of living for people just like you – people simply seeking a more relaxed, inspiring path through life. Here are the 7 steps:
Create a Vibrant Personal Vision of what you really want your life to be like. Dream like a child again, then learn the process to make it happen.
Learn how to leverage the powerful forces of intuition and synchronicity, then watch as your new life unfolds in incredible ways.
3. SETTING YOUR VIBRATION
Learn how to shift your emotional state higher to feel constantly aligned and to attract all the good things life has to offer.
"Today You" can't have the life "Tomorrow You" wants. Overcome poor mindsets, mental blocks and limiting beliefs so you can step into a new life experience.
Learn how to "Be" however you want to be in any situation — abundant, wealthy, relieved, at ease or inspired, regardless of circumstances.
6. LETTING GO AND LETTING IT FLOW
Set your vision and timeline and then totally detach from the how and when. Simply do the work every day and let the results take care of themselves.
7. RECEIVING THE THE MAGIC!
Life can be stressful, complex, and overwhelming.
Money and success can feel totally out of reach.
The Quantum Life Formula™ fixes that.
All the juicy details are right here
This is a 4-month, intensive program delivered by a recognized thought-leader in the coaching industry, Keith Allen Johns, and his team. The program includes:
12 interactive sessions where Keith personally teaches you how to implement the Quantum Life Formula™ in your day-to-day life
4 months of online support from Keith
A powerful coaching experience with peers who share similar challenges and life goals
Accountability from Keith's team to keep you on track
Access to the Quantum Life Formula™ online community
"I wish you could see how cool, calm and collected I am now – all the time. I'm present, relaxed, and I just plain feel good. I'm more effective at work — Keith helped me land a promotion, too."
Beata Brock
Director of Product and Operations
Atlanta

"I have been successful throughout my career but never felt successful. By working with Keith, I was able to unlock that feeling."
David Weisberg
Senior Product Manager
New York City

"I didn't really believe Keith at first, then I started to feel entirely different. My business revenue took off while my sense of calm and ease increased dramatically. Unbelievable."
Patrick Laine
Serial entrepreneur
Miami

It's time for a big change.
Most days you feel like you have little control over your happiness, your ease, and your ability to relax and let life flow. You wish money, relationships and health were abundant in your life.
It's time to take your power back. It's time to give yourself permission to feel good, every day, and build a life you love to live.
This transformational program will take you from living life on an emotional, stressful roller coaster to a life that feels like you're floating down a river on a lazy summer day. Every day.
Start your Manifestation journey today!
If you show up ready to be coached and ready for change, and you do the work with your full mind, heart and soul, your results are guaranteed:
You will consistently feel more abundant and at ease within 4 months or you'll receive a full refund.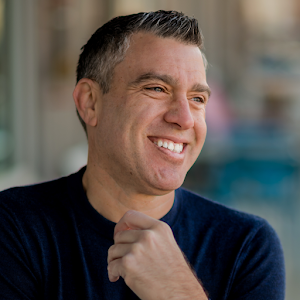 "This workshop is a passion project of mine. These techniques, which I've learned from years of study under international experts, have had a massive impact on my life — emotionally, spiritually, and financially. I've learned how to go through every day with a warm sense of peace, even when things don't go so well. I've watched my life unfold and my desires be delivered as if by magic. Now I get to share my approach with you."
KEITH ALLEN JOHNS
CEO, Keith Allen And Company
Charlotte
 Not Convinced?
SIGN UP TO RECEIVE EMAILS WITH ACTIONABLE IDEAS FOR LIVING A JOYFUL LIFE